About Us
We believe that advertising is an integral part of content - regardless of medium. It should be non-invasive, entertaining and fun. If done well, it increases the value of existing content and translates into big sales.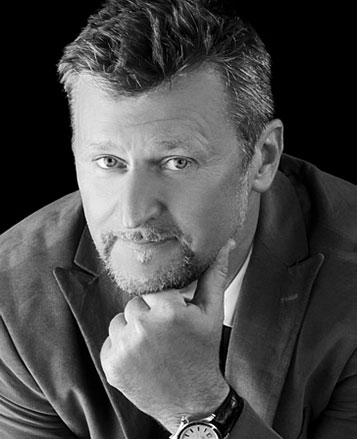 Nikolai


Mentchoukov
, CEO
With over thirty years experience in advertising, Nikolai has been widely acclaimed as one of the leading experts worldwide in the fields of rich media content and creation of new advertising models. Founder of Greatis, one of the largest advertising agencies in post-soviet Moscow, Academy of Graphic Design and International Biennial "
Golden Bee
" in 1992, he brought to the market a rare combination of creative talent, technical expertise and innovative entrepreneurial mind.
He is the creator of the World's first Webmercial (1999), inventor of Rich Media Optimization Technique, a hybrid of creative and technological tricks, which in 1999 allowed for instant streaming of rich media with no download time, even over slow modems.
His developments have enabled some products to work on other mediums such as television and print, and be instantly updateable online. One of such product, the Integral Spot, enabled in 2001 to update pricing in commercials using online database, and that instantly updated creative for the online ads, print and TV broadcast quality.
Nikolai received numerous international awards in recognition of the most creative web designers worldwide and his achievements in technology and innovations, including the World Best Website (1999), UTAH Innovation Award (2011), and nomination for Edison Awards in 2012. He also has been elected member of the panel of judges for International Web Page Award, New York Festival, and The Internet Advertising Competition (IAC) Awards by the Web Marketing Association (WMA).

Nikolai is the inventor of FSDC (2001), a client-side reporting technology that sparked up the concept of viewability. Eight years later (2009) he brought the first Viewable Impression metric technology through the audit and accreditation by the Media Rating Council (MRC), being acclaimed as the Father of Viewable Impression.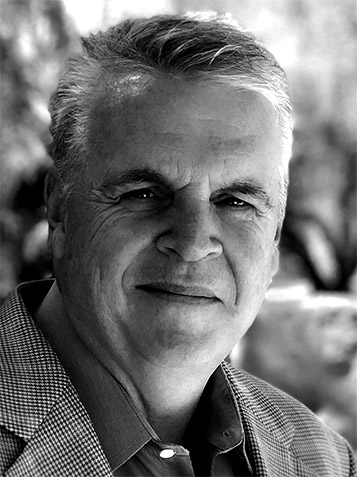 Jim


Rowan
, Chairman and President
With twenty-five years experience in financial services and technology, Jim has founded and operated several successful organizations including EncripTix, a Paul Allen-backed technology startup, and ARCUS Financial Services, which arose from a technology-based incubation effort to diversify a Fortune 50 company. Jim was a key, senior executive at SunAmerica, where he oversaw its operations and technology organizations as well as the company's M&A efforts. SunAmerica experienced tremendous growth with its market capitalization increasing from $300 million to nearly $16.5 billion with the sale to AIG in just fewer than 8 years.
What we've done
LIQWID® Adaptive advertising format and Viewable Advertising Library for a complete automation of advertising inventory technology were developed by LeftsnRights to bring Internet advertising back to its basic principle. By blending the best of traditional advertising methods with new Internet technologies, we provide products and services that redefine the interactive digital advertising experience. In line with this vision, we introduced a series of products built based on our proprietary LIQWID Ad Technology® between 2010 and 2018.
Today, LIQWID provides an array of patented, technological solutions enabling digital publishers for incremental high-value revenue, without the use of traditional [Google's DFP] ad slots, by monetizing space that is below the fold, otherwise empty or outside the content easily and effectively without no technical expertise required.
The LIQWID Automated Advertising Inventory patented technology enables market to sell, buy, and run [managed] only viewable ads. LIQWID's all-in-one tag advertising engine inserts display, skins, video, and adaptive ads into the viewport of the viewers' browser on the fly programmatically, creating new, premium inventory for guaranteed and non-guaranteed programmatic and direct [manual] buys.
LIQWID's Demand Manager Solution provides unique and practical tools for analysis and implementation of effective pricing strategy and multiple revenue source optimization, designed to maximize the revenue potential for publishers while providing more reliable and scalable [fold-less] capabilities.